eNotes – A Digital Lending Accelerator
The digitization of financial transactions continues to accelerate, just as cash is giving way to electronic payments, traditional paper mortgage processes are being replaced by digital mortgage processes.
MERS® continues to report gains in the number of eNotes registered on the MERS® eRegistry when measured against prior years' volumes. Now, with over 1.1M eNotes registered since the inception of the MERS® eRegistry, volumes each month in 2021 are more than double monthly volume of the previous year. The number of companies transacting on the MERS eRegistry is also growing significantly with a 127% year-over-year increase.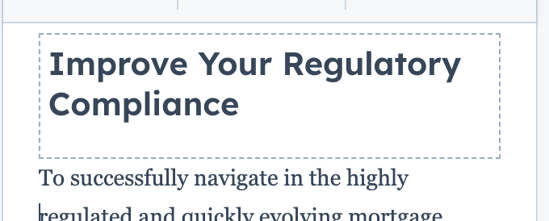 Source: MERSCORP Holdings, Inc.
In March 2021, the Colorado Housing and Finance Authority (CHFA) became the first housing finance authority (HFA) to electronically accept, purchase and deliver an eNote to the secondary market.[3] CHFA's first eNote transaction was purchased as part of a pilot program and delivered to Fannie Mae. The hope is that this will encourage other HFAs to push forward their own eNote programs.
In February of 2021, Together Credit Union successfully named the FHLB of Des Moines as a secured party and delivered an authoritative copy of the eNote to the FHLB Des Moines eVault. This made Together Credit Union the first member to utilize the framework that has been laid by the three Federal Home Loan Banks (Chicago, Dallas, and Des Moines) to accept eNotes as pledged collateral.
It is exciting to see these achievements as institutions work together to push the industry forward towards a more digital mortgage process. As lenders continue to look at their processes with a goal towards digitization, the industry will continue to reap the benefits of being as "e" as you can be.


Evolving from Hybrid eMortgages to Full eClosing
While growth in eNotes is gaining momentum, the vast majority of lenders are working to advance from hybrid eMortgage to full eClosing processes.
Many lenders are generating high volumes of hybrid eMortgages to meet customer demand. A hybrid eMortgage is a loan where some of the documents are executed utilizing eSignatures and other loan documents are printed in paper form and signed in ink.
The most common scenario for current hybrid eMortgages is where the disclosures and ancillary loan documents are signed electronically, but the promissory note and the security instrument are ink signed. This is the most common case because the security instrument must be notarized and in circumstances where remote online notarization (RON) is not available the documents are printed out and signed in the physical presence of a notary.
Most lenders determine that if they have to have the consumer sign some documents physically with ink, then they might as well use a paper note. In this circumstance, it may be in the lender's best interest to reconsider using a paper note and take advantage of the benefits and efficiencies that can be gained by using an eNote with that paper security instrument.

The use of an eNote brings many benefits to the lenders, even when a paper security instrument is still utilized. These benefits include the potential for increased liquidity due to decreased timeframes to deliver an eNote into the secondary market. When an eNote is utilized, the risk of losing a paper note is eliminated and so is the arduous process of generating a lost note affidavit if a note is lost.
There is potential for cost savings for warehouse lines and storage with a custodian. Data from eNotes can easily be retrieved, resulting in better data quality and reducing the time spent "staring and comparing" documents and eliminating the possibility of an error through data automation.
The use of eNotes provides much greater transparency throughout the process and reduces loan production timelines. The execution of an eNote ensures that all the required signatures are collected, reducing the problems commonly associated with missing signatures.
When utilizing eNotes, organizations must also have an electronic depository (eVault) for the easy delivery and management of eNotes. Document integrity is enhanced through the use of tamper-evident seals, and lenders are able to maintain a secure audit trail documenting the actions taken with each loan file.
The benefits to the lender of using an eNote are numerous, not to mention the enhanced borrower experience of an electronic signing.

It's easy for lenders to believe that it is more convenient to utilize a paper note if they are required to use a paper security instrument, after all, in the absence of RON, the consumer is going to be forced to sign their documents with a notary acknowledgment in ink anyway.
However, when all the potential advantages of using an eNote are considered, lenders are recognizing that it is in their best interest to be as "e" as they can be and use an eNote. Lenders that are currently using a hybrid eMortgage process will be able to boost their efficiency, save money and further accelerate their digital mortgage journey by implementing eNotes whenever possible.

We're here to help you get started. Click below to schedule a demo and we'll walk through how to incorporate eNotes into your digital mortgage process.